Cards View
The Cards-view is perfect for when you want a more visual view, like an overview of your team, your books, or series.
Or if you want to create a kanban-view by choosing the field you want as grouping-option (like sprint status, rating etc.):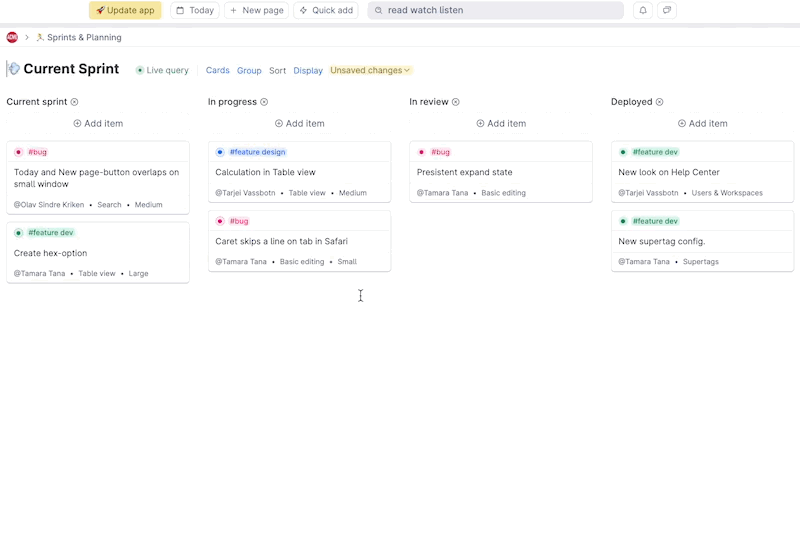 You can change to a card-view by standing on the title, doing the command View as Cards, or right-click the bullet and choose View options.
You can add new items directly into each grouped category, and drag to reorder the cards, or move them from one category to another. You can expand and collapse each card to edit it, or you can use set-commands like set Owner: Olav.
You can also use the "Display" menu to choose which fields are always shown on the card, even when it is collapsed.
Watch Tarjei making a TV-series app!
See also: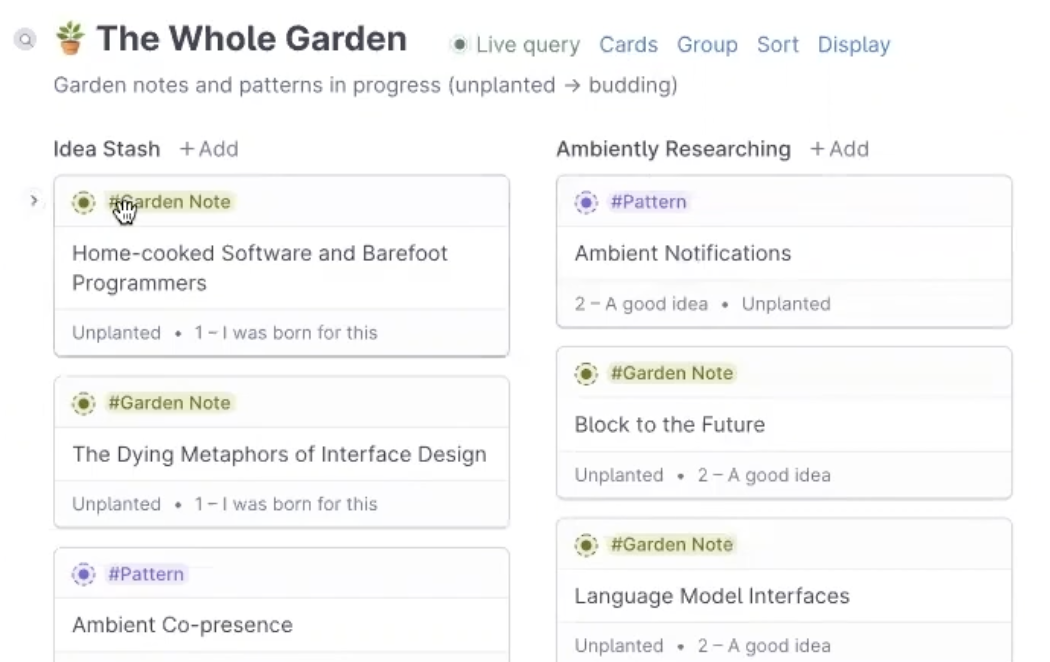 Grouping in Tana allows you to create efficient views for different contexts.