Grouping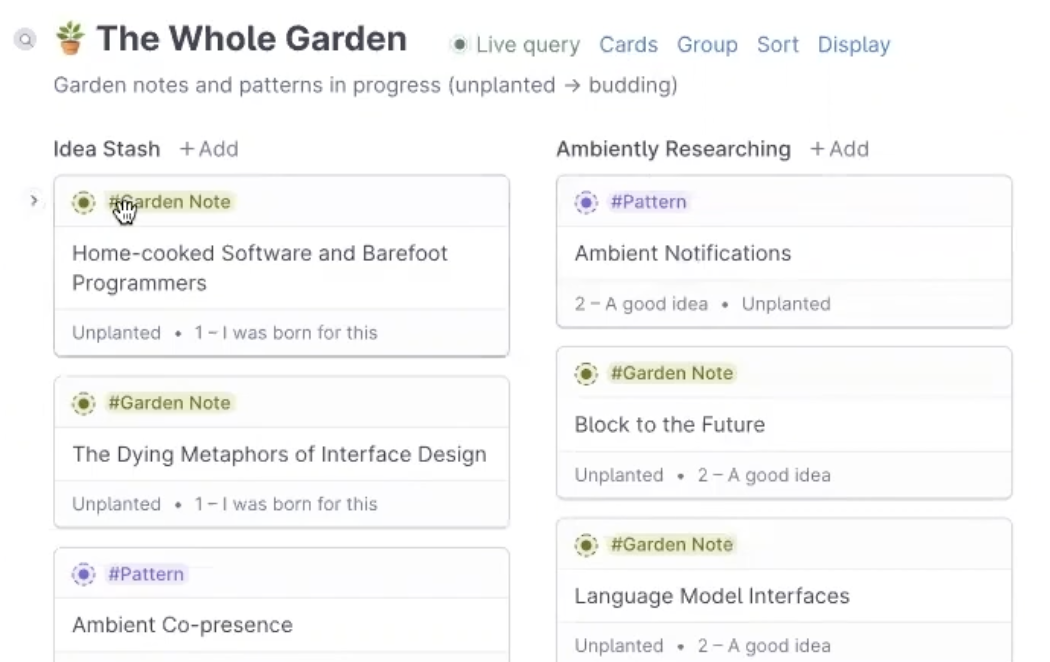 Grouping in Tana allows you to create efficient views for different contexts.
You can group by every option you've added to a specific Field, and you can group both in cards-view and in list-view.
Kanban - recreating Trello
Adding with options like todo, in progress, done to 🗃️ Cards-view, enable you to use it as a ➡️ Kanban
Here you see a teams sprint-board, where tasks flow from all different team members into the sprint board.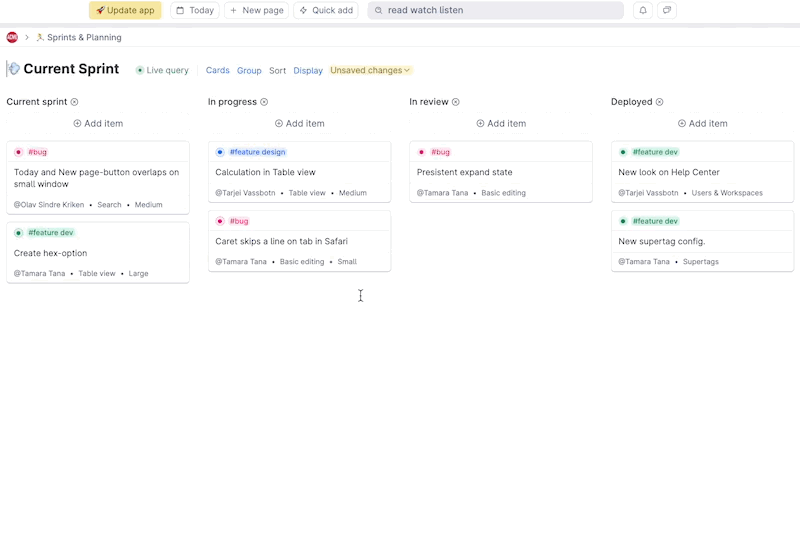 Grouping in lists
Grouping in list is a great way of getting a quick overview of many items at once, and it makes it easy to work with them like when tagging a whole set of items in one action. You can add sorting to the different groups after grouping them: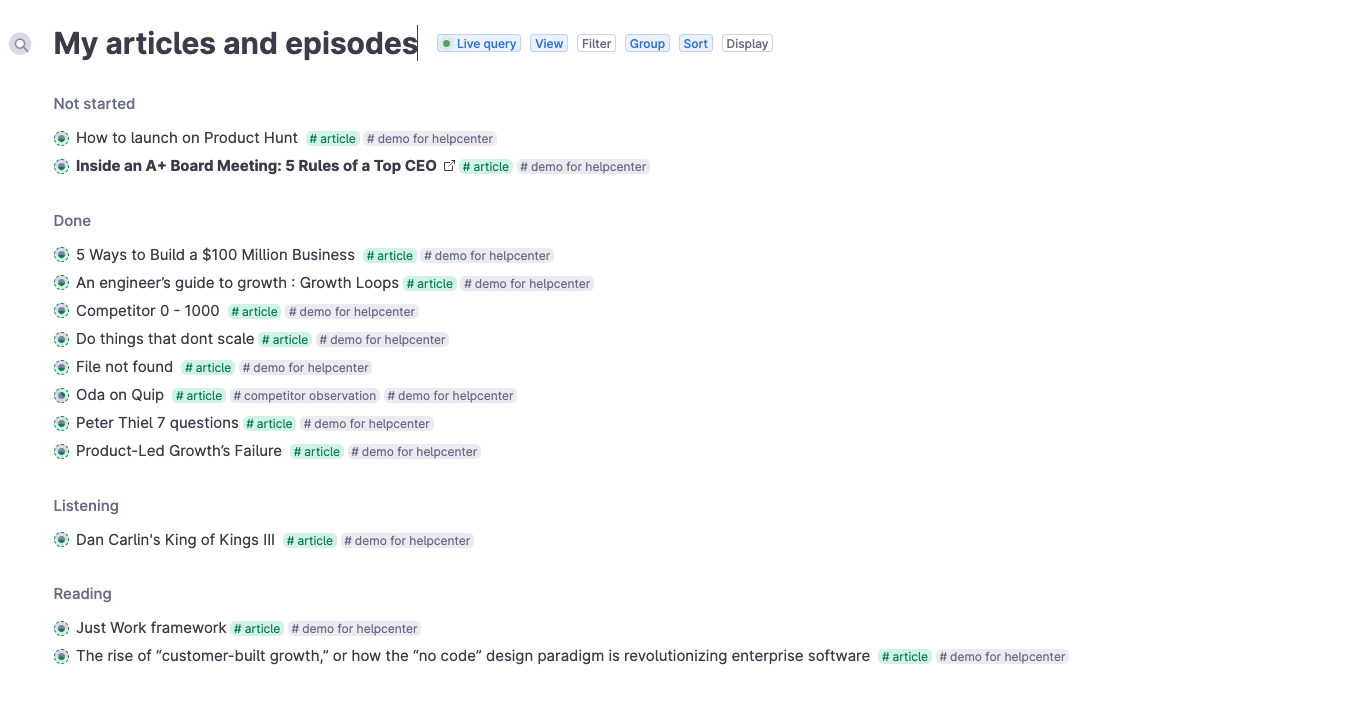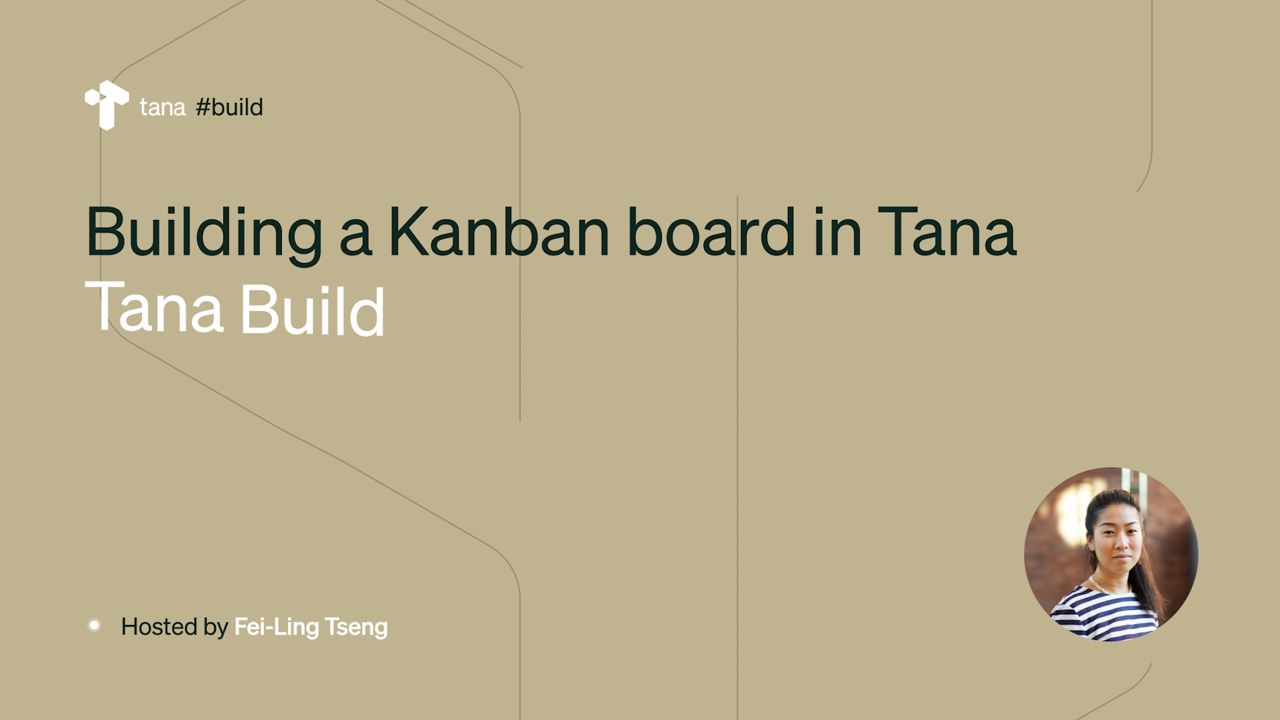 Learn how you can build a Kanban board for simple project management