Tables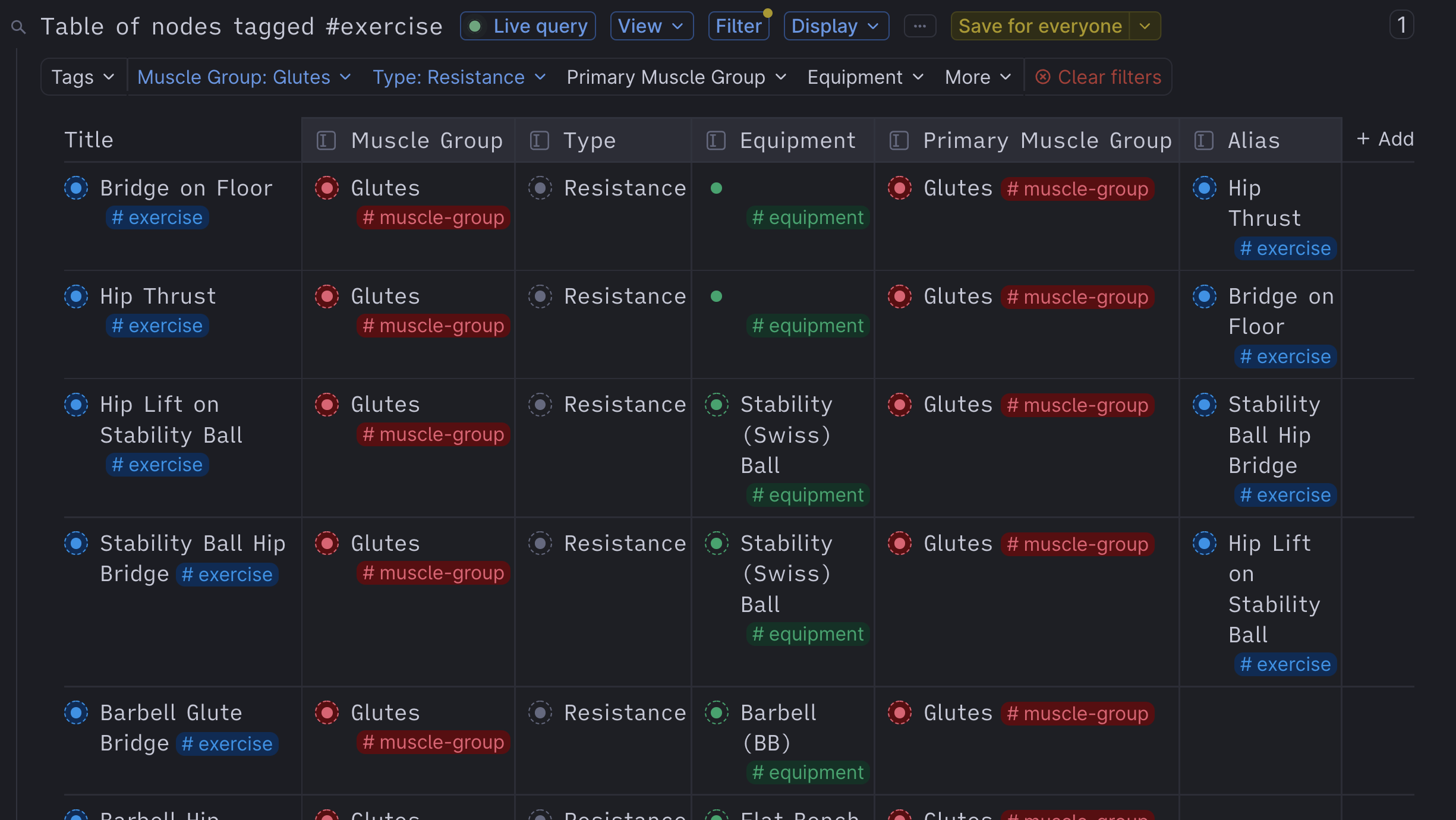 Our tables are super-flexible and lightning fast. In their basic form, it's a view of a list of items, showing the fields as columns. Got a table in Word, Docs, Excel or Sheets? Just copy and paste it into a node, and it works!

But our tables in 🌊 Tana is the next generation table:
Never be annoyed by the constraints of a cell again, they never grow out of space. You just[ ↹ indent] a node under the existing node and use the zoom shortcut to dive deep.
You can easily add supertags to a whole column or row to quickly turn a list of names into e.g. #persons in the platform.
You can quickly add ⭐-ratings, ✅ checkboxes, dropdown menus, 🧮 formulas, and other features through our Fields-configure menu, choosing Fixed options.
You can go from list, to table, to card-view in seconds. A table is a living thing, ready to change for your context.
You can add real dates to the table, which in Tana is a feature, not just text.
Because you can view a live search as a table, you can enter rows from anywhere in your workspace - no need to navigate to the correct table.
Every table has it's own right-click on column menu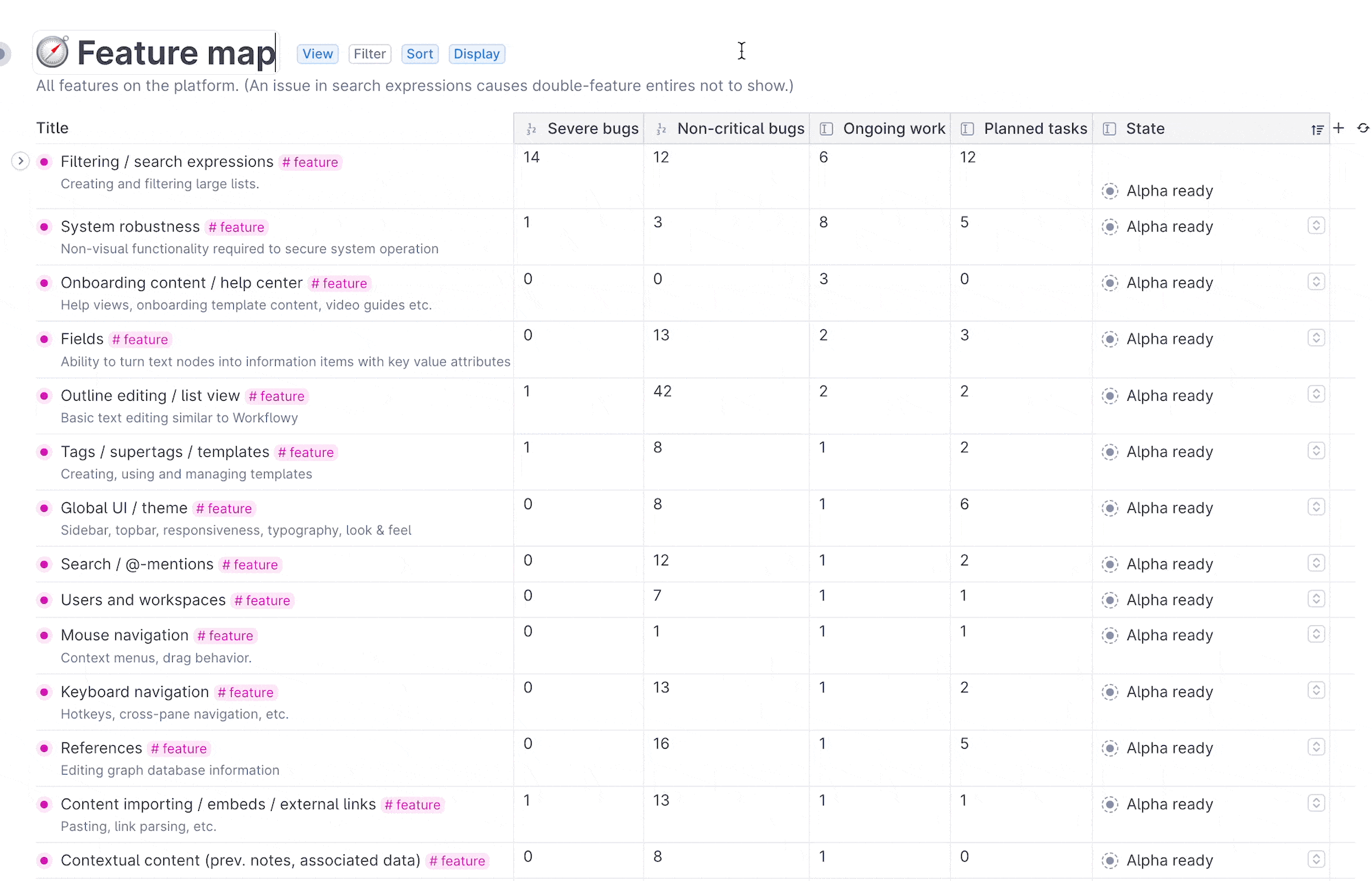 Here's a what a table of books might look:
Books
Read
Author
Pages
Stars
Notes
Where the Crawdads Sing

Yes

Delia Owens

384

⭐️⭐️⭐️⭐️

For years, rumors of the 'Marsh Girl' have haunted Barkley Cove, a quiet town on the North Carolina coast.

What You Do Is Who You are

Yes

Ben Horowitz

288

⭐️⭐️⭐️⭐️

Four models of leadership and culture-building

High Output Management

Yes

Andy Grove

272

⭐️⭐️⭐️

Can be summed up in a single word: managing.

The 7 Habits of Highly Effective People

Yes

Stephen R. Covey

321

⭐️⭐️

The seven habits

I've heard it all before...

A World Without Email

Cal Newport

320

Looking forward to reading this.

Steve Jobs

Walter Isaacson

656

Let's read and see what all the fuzz is about.